Discover more from Short Term Rentals News and Content - Yes Consulting
The latest vacation rental news, checklists, advisory documents, opinions & statistics all in one place, sent periodically. Focused on industry changes that affect all.
The Lighthouse ~ Vacation Rental Newsletter
From "Yes Consulting". Don't miss a thing! For hosts, managers, agencies, and operators in the short term and vacation rental sector.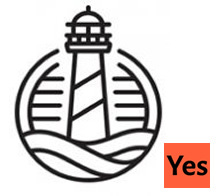 CHOOSE YOUR OWN NEWS FLAVOUR WITH THE LIGHTHOUSE
BIG BUSINESS:
This month we have looked more closely at AirBnB and what it means to you (and them). With Airbnb heading to an IPO, in meltdown on refunds, tech, and a COVID city booking drain the future can only be about driving more margin from somewhere. We all know what that means.
---
TRENDS
A few mentions: polarity of urban and traditional markets, changes in fees and leases, plus hygiene, niches, DMO's and big money investments. If you are looking to improve your profitability think about segmenting and focussing, others are! Also, consider that some apparently responsible actions in hygiene may be used more for marketing and as booking drivers.
---
DATA USE
The newswires are alive with data and its often very confusing. This week we pick a couple of reports that show the urban vs VR and smart use of dynamic pricing tools. Data drives business and all serious businesses need to address this.
---
TIPS & TRICK(S)
This month it's a summary of where all smart serious marketers and profit-seekers should be hanging their hat going forward.
---
TECHNOLOGY
We won't touch on PMS systems or smart hardware, or channel management this month but something much more fundamental and potentially dangerous to all those big content-driven businesses and SEO companies.
---
"Yes Consulting" is a network of short term rental practitioners, advisors, and consultants that all work independently. All are engaged in developing solutions and helping the industry evolve, ensuring that both the supply chain and guest expectations are aligned. Each month we produce a newsletter covering a number of topics.